Destination Wedding Planner: Abroad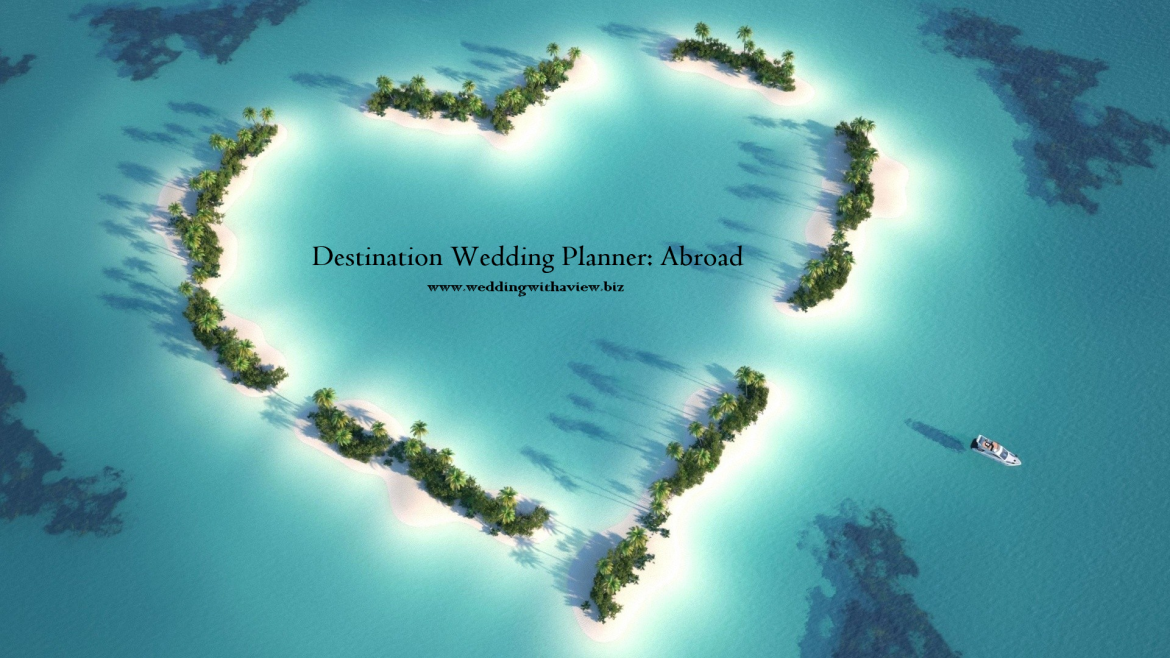 If you've stumbled upon our website looking for an international wedding planner and have gotten discouraged by all our talk about weddings in Tuscany, hang on a moment! Wedding with a View also deals with abroad wedding planning. So if you dream of the white sands of a Tropical island or the bright lights of faraway metropolis, you may still be in luck. 
Us over here at Wedding with a View believe that marriage is as much of an exciting journey as a globetrotter's expedition and we'll be delighted to be your destination wedding planner of choice. The right location is key, of course, so let us explore the maps for you and with you. For example, your wintertime wedding need not be buried under a pile of snow: why not think about the warm Caribbean and Antigua? When the autumn winds blow, why not seek refuge in Cyprus? 
If you dream of getting married abroad, Wedding with a View can assist you with all organisational aspects, from providing you with the necessary visas and documentation, to planning your trip and finding the perfect location for your ceremony. Wherever you want to travel for your wedding, we will make sure that your day is as unique as you've always dreamed.
Location Venues
Latest News
The splendid Villa del Balbianello rises up on ...

From a cocktail to a romantic dinner, a busines...

Spread along the shores of Lake Como far from t...