Florence Castle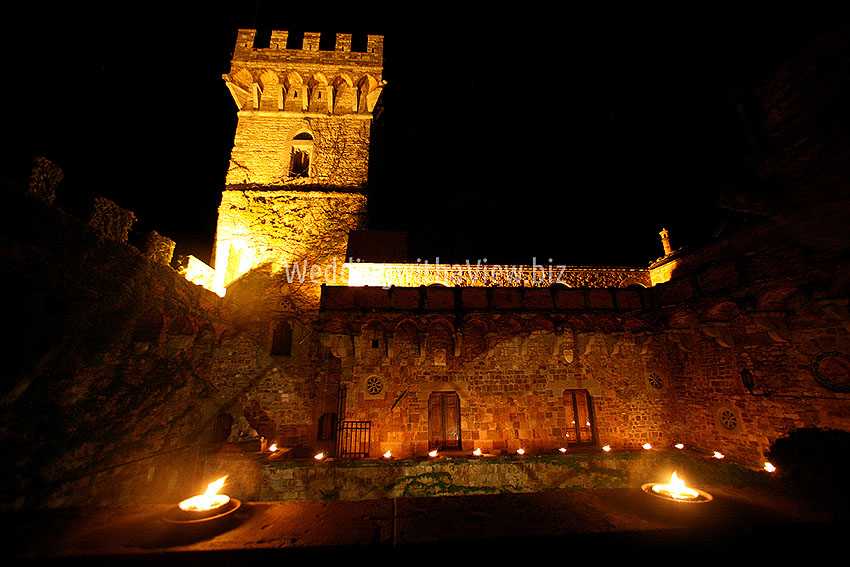 | Name | Florence Castle |
| --- | --- |
| Area | Florence |
| Sleeps | no |
| Maximum Capacity | outside 200 inside 200 |
Located in beautiful Fiesole, a quaint hillside town just one kilometer from Florence's historical center, Florence Castle treats its guests to an unparalleled view of Florence and all its architectural treasures.  The estate is a true gem of medieval architecture was first constructed in 1100; in fact, it made such a lasting impression on Lord John during his travels through the Florentine hills in 1840 that he totally renovated the structure as a residence for his close friends.  To stay here is to take a journey back in time to the region's most triumphant age, and the Castle gracefully lends any events it hosts a dignified air of historic importance and ageless elegance.
The Castle's vast indoor spaces and beautiful cultivated gardens graciously offer countless options for wedding ceremonies, receptions and other events.  For symbolic religious blessings, the immaculate Italian garden lends an incredible view of historic Florence as the ultimately romantic backdrop.  The garden's terrace, where the gold- and peach-hued sunsets over the ancient rooftops of Florence is a spectacle second to none, is an ideal place to begin the reception festivities.  Additionally, the Castle's sweeping ballroom is a grand venue to host a large number of guests for dining, dancing and general merriment.  No matter what the size of your celebration, the estate's endless procession of elegant spaces provides plenty of leeway to create the ideal event.
For those visitors wishing to spend the night in this fairytale setting, the Castle includes three guest suites with all modern amenities.
A Wedding is journey of a thousand miles, and must begin with a single step.. fill in our form and contact us!

---
Location Venues
Latest News
The splendid Villa del Balbianello rises up on ...

From a cocktail to a romantic dinner, a busines...

Spread along the shores of Lake Como far from t...