Lerici Castle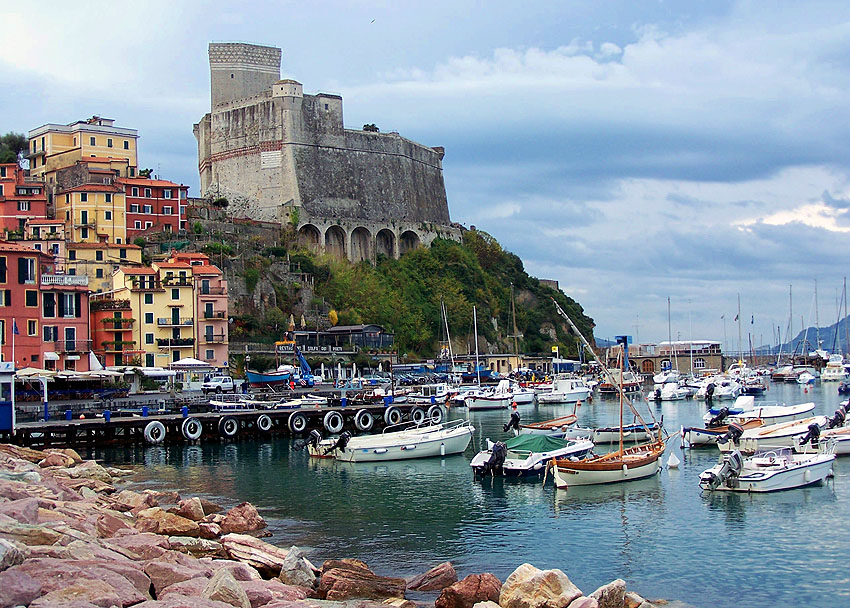 | Name | Lerici Castle |
| --- | --- |
| Area | Cinqueterre |
| Sleeps | No |
| Maximum Capacity | outside 100 inside 100 |
Perched stoically above the colorful fishing village which is its namesake, the Lerici Castle has been standing guard over the Gulf of la Spezia since the 12th century. Actually, the Castle and the adjacent town date back to the Etruscans; it is this rich history which infuses the setting with distinctive charm and unmistakeable personality.
Two of the Castle's interior halls are now home to a paleontology museum, and its picturesque chapel and sea-view terrace can be used as the setting for unforgettable civil marriages. Thanks to a sweeping view of the harbor below and the general tranquility which presides over this magical spot, civil ceremonies at the Lerici Castle are sure to be peaceful, romantic affairs.
Couples who so desire can also arrange for various services on site, such as music and a catered lunch/dinner.
A Wedding is journey of a thousand miles, and must begin with a single step.. fill in our form and contact us!

---
Location Venues
Latest News
The splendid Villa del Balbianello rises up on ...

From a cocktail to a romantic dinner, a busines...

Spread along the shores of Lake Como far from t...