Our Team
This is Wedding with a View Team!
If you wish a real stress free wedding in Italy.
Couples who choose Wedding With a View to plan their wedding in Tuscany and the rest of Italy give themselves the gift of access to Italy's very best wedding services and unparalleled attention to their needs. Where every detail is taken care of professionally and is being tailor sized to your likes. Your dreams with us are reflected into reality by professional wedding planners directly in Italy.
You can dream it we can do it!!
This is our motto. Our Wedding Planners and speciallists are there fro the very start to help you manage your budget and be able to achhieve the most from it to rrealize your dream. Our Wedding Planners and Tour Managers will be there to propose and give life to ypur plan. We offer the planning, coordination, booking of all the services you'll choose with our qualified professionals. In fact, we love nothing more than allowing your imagination to run wild.. more about wedding planning & coordination...
We will be there for You always
From choosing a wedding dress to invitation printing From guest managemnt to vendors coordination and management. Wedding Planners and staff have extensive relationships with quality service providers all aver Tuscany and Italy and can assist you with every detail of your wedding. We look after Legal documentations requiremnts to city hall and church contacts, all decor and setting necessities. more about our wedding services ....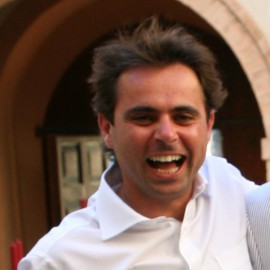 ALESSANDRO
Documents & Travel Manager
Alex will sate your stay with passion in touring, adventure and most captivating activities. Ready to plan your vacation from arrival to departure to make it an incredible experience! No wonder every day of your stay will be an experience to remember and cherishin time.
Email: alessandro@weddingwithaview.biz
Phone:+393339428655