Rites and Celebration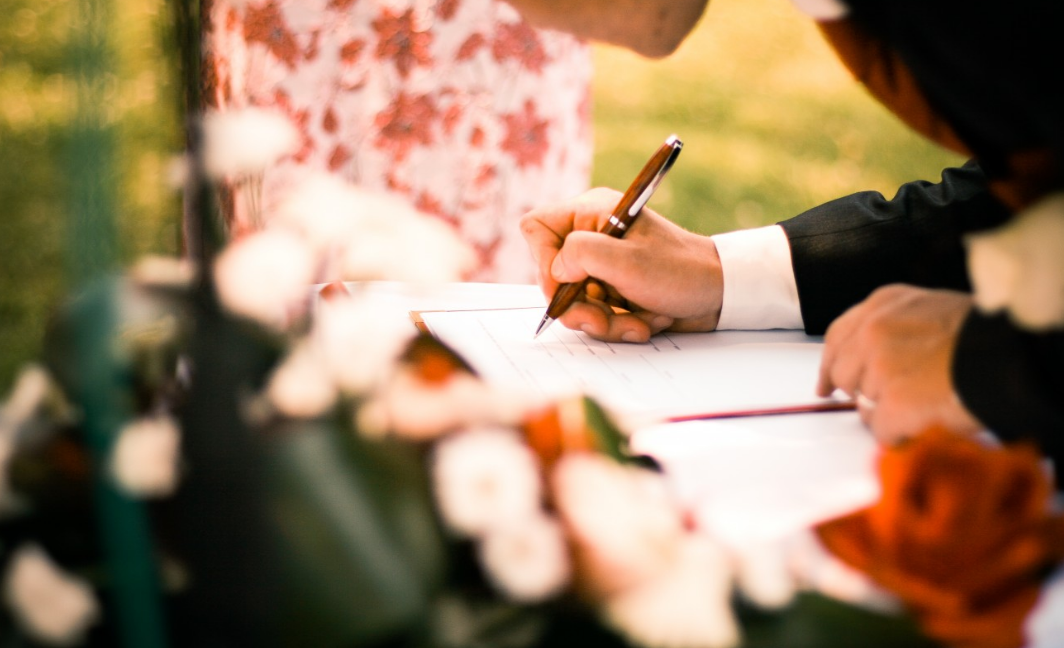 So you have decided to go with a destination wedding to fulfil your dream of the perfect wedding settings. You thought it was the lovelies idea, but now that the big day approaches less than romantic doubts and questions crowd your mind. Every bride experiences this, but you, as a destination bride, have one added stress factor, one question that domestic weddings do not bring: What about paperwork?  
Bureaucracy is an exhausting matter for everyone, but for a bride-to-be it can be downright terrifying. If you're already succumbing to your fears and are one step away from deciding to get married in your hometown instead, hold your horses! There's no need to panic. Over here at Wedding with a View there is only one kind of bride we want to see: the stress-free bride. We want you to only experience the fun parts of planning your destination wedding in Italy and we want you to remember Tuscany only for its beauty and not for its crazy bureaucrats. 
Let us delve into the maze of legalities and regulations for you. Let us deal with the confusing details and handle all legal correspondence. Whether you require a civil union or religious marriage rites, we will provide you with all the necessary legal documentation and instruct you on how to properly fill out each and every form. We will accompany you on all appointments that may be necessary for you to attend once you're in Italy in order to settle all the legal matters regarding your wedding ceremony. 
So sit back, take a deep breath, and don't cancel those flights yet. We've got your back. 
Location Venues
Latest News
The splendid Villa del Balbianello rises up on ...

From a cocktail to a romantic dinner, a busines...

Spread along the shores of Lake Como far from t...