Siena Castle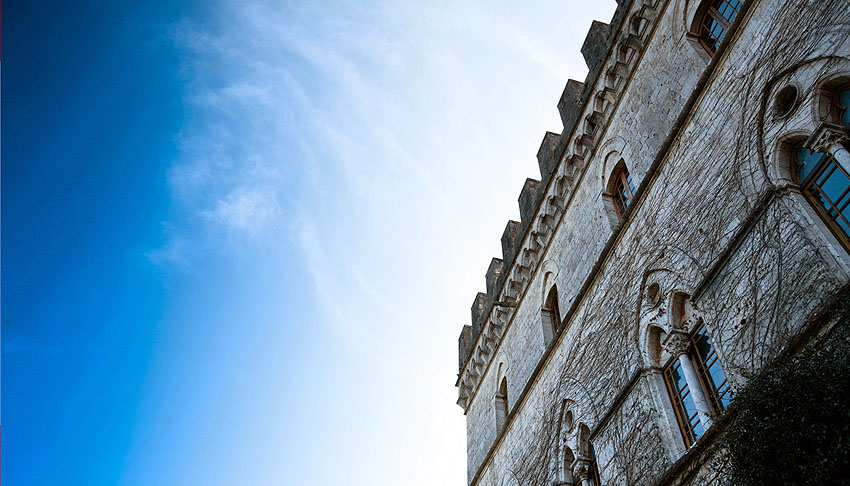 | Name | Siena Castle |
| --- | --- |
| Area | Siena |
| Sleeps | NO |
| Maximum Capacity | outside 150 inside 100 |
This castle was built in the XIX century by  Giovanni Giusti, he was a great lover of the MEDIOEVAL culture and the castle reflect it perfectly: the rectangular floor plan with the internal court and the three lines of mullioned windows with two lights. The surrounding park gives us a great location for a blessing and a cocktail. The dinner can be served in the inside court that will be perfect to frame such an important moment. Siena can be reached in 10 minutes by car so that you have a wide choice for accommodation if you prefer the town or the small village not too far from the castle. No problem for a late night dancing in the fresh garden where a great cave will us the possibility of a very different setting for the night to go on!
A Wedding is journey of a thousand miles, and must begin with a single step.. fill in our form and contact us!

---
Location Venues
Latest News
The splendid Villa del Balbianello rises up on ...

From a cocktail to a romantic dinner, a busines...

Spread along the shores of Lake Como far from t...