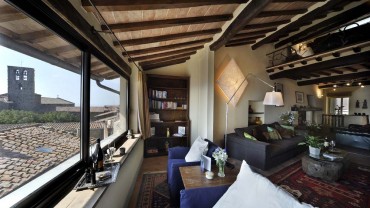 Casa Dolce Vita is a luxury apartment in the centre of Cortona, with a beautiful panoramic view over the city and the valley. The position is a perfect starting point for walks at the discovering of hidden and less popular corners of Cortona. The proximity to the paved street that leads to the Santa Margherita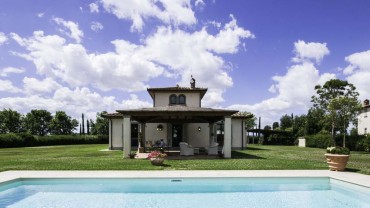 Independent villa, with a swimming pool, in the Cortona countryside, within the valley with a panorama of the Valdichiana hills, a short distance from the city of Cortona. completely independent hamlet; it has a garden of around 3000sq.mt. surrounded by a hedge and a swimming pool for the exclusive used of the guests of the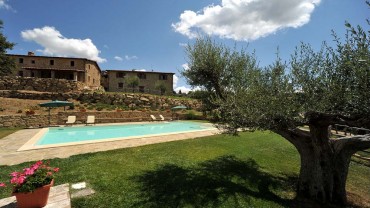 This beautiful farmhouse in brick is ideal for a group of 18 people and is made up of 2 units. Situated in a beautiful panoramic position on the hills that divide Tuscany and Umbria The garden area has a surface of around 1500sq.mt. with various terraces, reserved solely for the guests of the farmhouses. The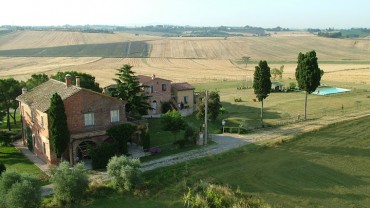 Casa Bellavista is a B&B in the true English sense, a home opened to visitors who wish to experience the authentic lifestyle of a Tuscan family. There are four double bedrooms, each with its own bathroom. Guests have complete use of the indoor common rooms including the library, the sitting rooms and the dining room.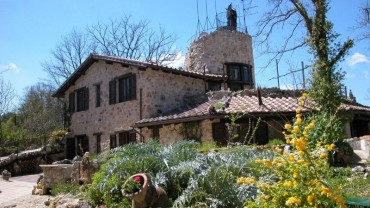 If sculpture is your interest; if you do not like conventional solutions; if you have a free spirit and are looking for an amazing, unique, hidden location for your wedding then this is the place for you and your guests. This is the dream come true of the owner that has created the house and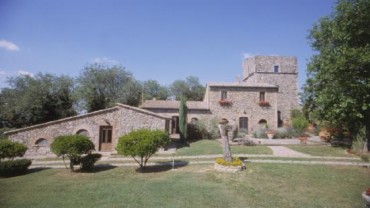 This small bed and breakfast is the perfect location for a small size wedding party. The gardens are very well kept and perfect for the ceremony while the party and meal can be held by the swimming pool. Just a few kilometres out of the wonderful town of Orvieto and very easy to reach both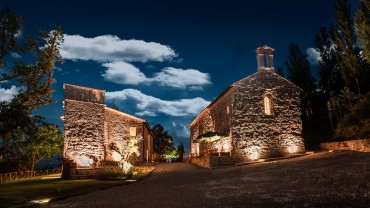 In the heart of the Umbria Hills this amazing location stands out as a privileged venue. Immediately you will feel the love of the owner that has been following every single phase of the big restoration. The old village, dating back to 1137, is composed of the Church of Santa Maria di Agnano and its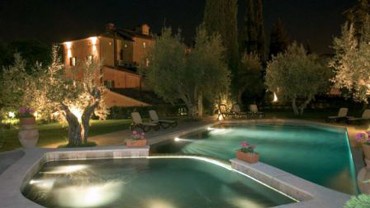 This villa dating back to the 1840 is full of charm and reflect completely the spirit of the Lady for whom it was built for. Now the young couple of owners are filling it with love and care for all the small details. The rooms are furnished with a nice selection of antiques. The atmosphere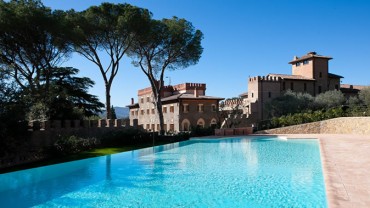 If you are looking for an enchanted dream this is the perfect location for you. A castle that will bring you back in time, but with all the modern facilities and modern style that you can dream of. Here you can have all the possibility you need and all the comfort you are looking for.
Give it an Extra flair, a Wow.... Surprise Surprise Surprise
Wedding with a View is ready to Amaze