Villa Sofia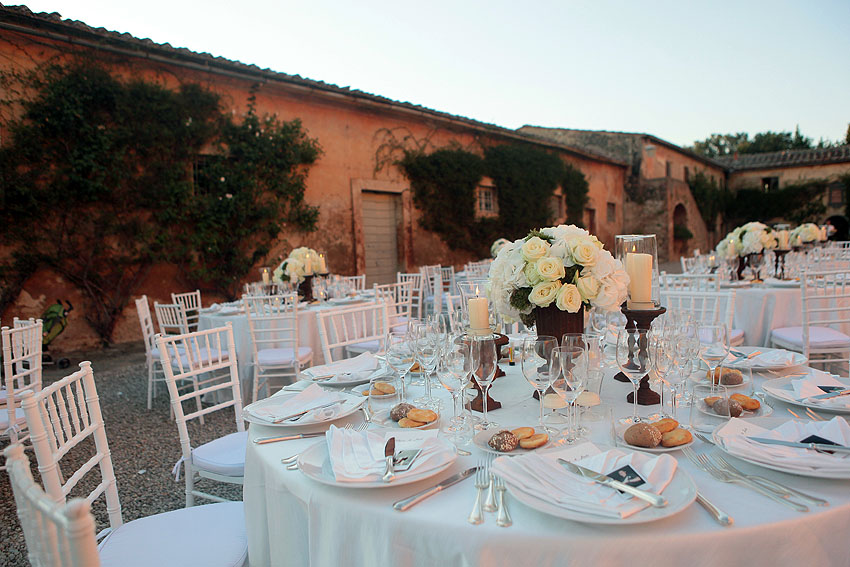 | Name | Villa Sofia |
| --- | --- |
| Area | Siena |
| Sleeps | 95 |
| Maximum Capacity | outside 200 inside 100 |
Built at the end of the 17th century by Monsignor Lodovico Sergardi, a writer, art lover and ancestor of the property's current proprietors, Villa Sofia sleeps up to eighty-seven (plus six) guests. The villa sits peacefully, surrounded by a beautiful, fragrant Italianate garden which is graced with characteristic statues representing the four seasons. In the distance, the medieval towers of Siena are visible along with the picturesque surrounding countryside.
An art and antique lover's dream come true, the villa is divided into large, tastefully furnished apartments. A large entryway dominated by the Sergardi family's coat of arms leads guests into some of the property's most impressive sleeping quarters. Adding to Villa Sofia's enchanting atmosphere are the lemon trees and vases overflowing with geraniums dotting the expertly manicured grounds.
The serenity of this historic home to a family of notaries and lovers of letters and arts is certain to leave a lasting impression on guests. Centuries of culture and beauty will add a definite air of romance to your wedding celebration.
A Wedding is journey of a thousand miles, and must begin with a single step.. fill in our form and contact us!

---
Location Venues
Latest News
The splendid Villa del Balbianello rises up on ...

From a cocktail to a romantic dinner, a busines...

Spread along the shores of Lake Como far from t...